Balcony, these 10 kinds of things recommended direct online shopping, more than the choice of physical stores, the key is also cheap

Today is the fourth installment in the series on saving money on online shopping – the balcony chapter.


In this issue, we will list 10 kinds of balcony goodies suitable for online shopping, which are not only cheaper than physical stores, but also have high practicality and value.

1. Curtains

If you go to a physical store to choose curtains, the probability is that a single layer of cloth, or a layer of yarn + a layer of cloth, according to the popular route in the past two years, cloth curtains can not escape the color, color, not to mention the price, someone single balcony curtains will cost four or five thousand.
But if you choose to buy online, you will find that there is such a beautiful dream curtain, pure white, minimalist sense to come, the curtains are single-piece combination installation, the angle can be rotated, perfect control of the light into the balcony to create a beautiful sense of light and shadow.
Of course, the above is more suitable for floor-to-ceiling windows, but if the balcony is not floor-to-ceiling, you can also choose these horizontal blinds.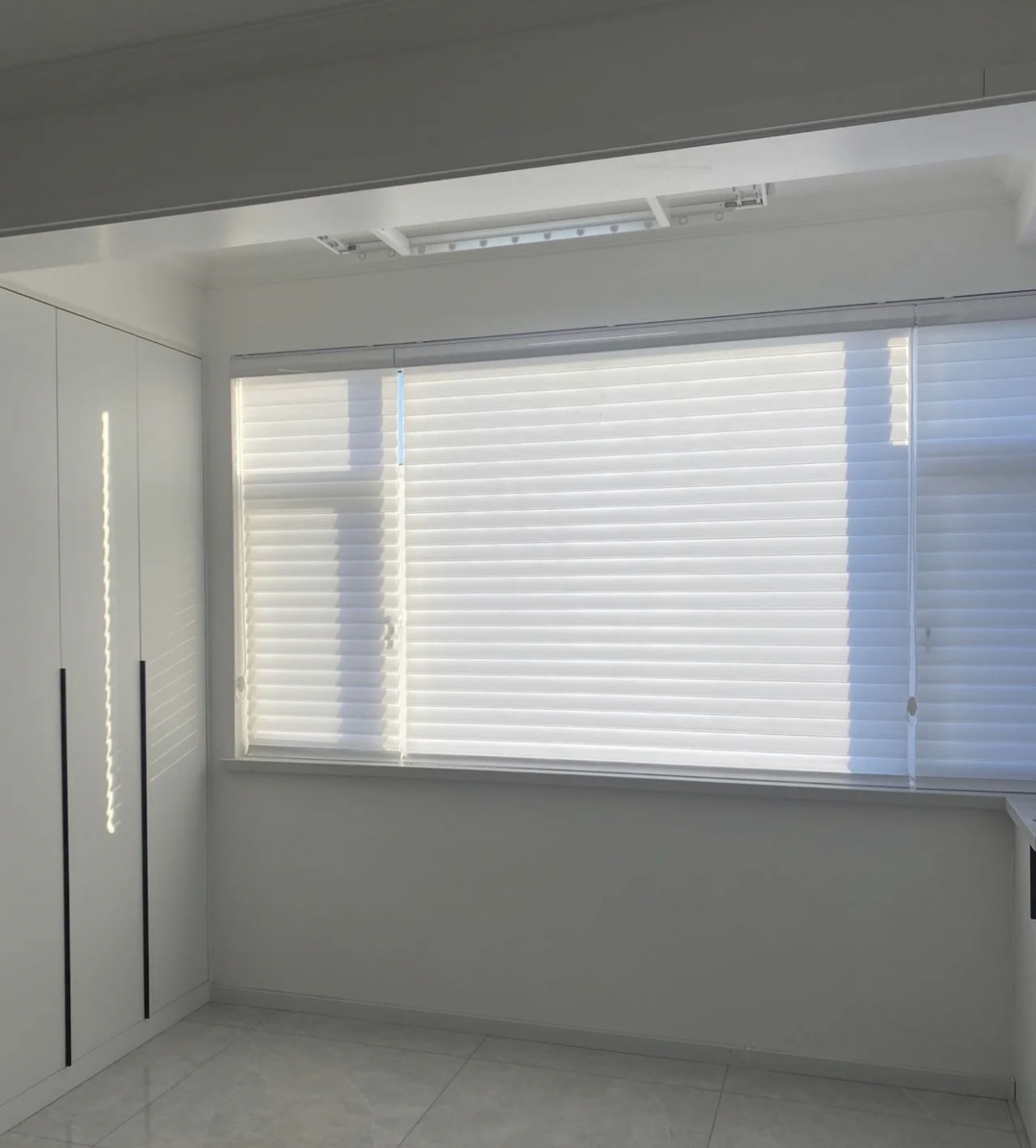 Or the vertical louvers, which are just as beautiful.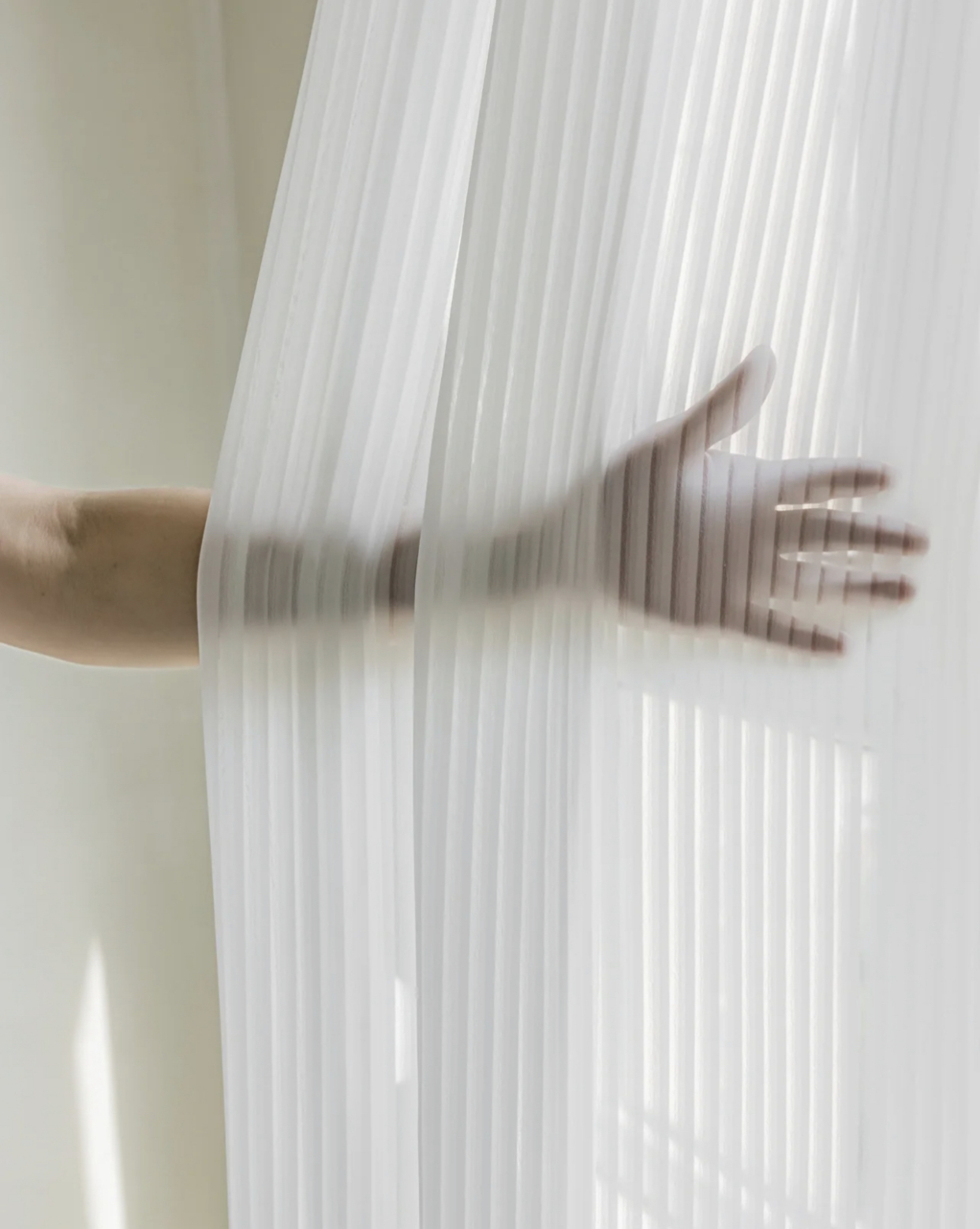 Louvered screens
Moreover, this kind of louvered one, even if you choose the semi-blind one, is better than the ordinary white one, which can achieve the purpose of light transmission but not people, and with it, the balcony can completely abandon the extra fabric curtain.
The price is also very touching, within a hundred dollars a square foot, which is much cheaper than in a brick-and-mortar store.
2. Washing and drying set

This is a big item that many people feel must be bought offline, feeling that the after-sales service is convenient and the quality is more guaranteed.
But in fact, the regular brands that are online now are also nationally insured, there is no question of after-sales difficulties, and there is basically no difference in quality as long as the products are of the same brand and model.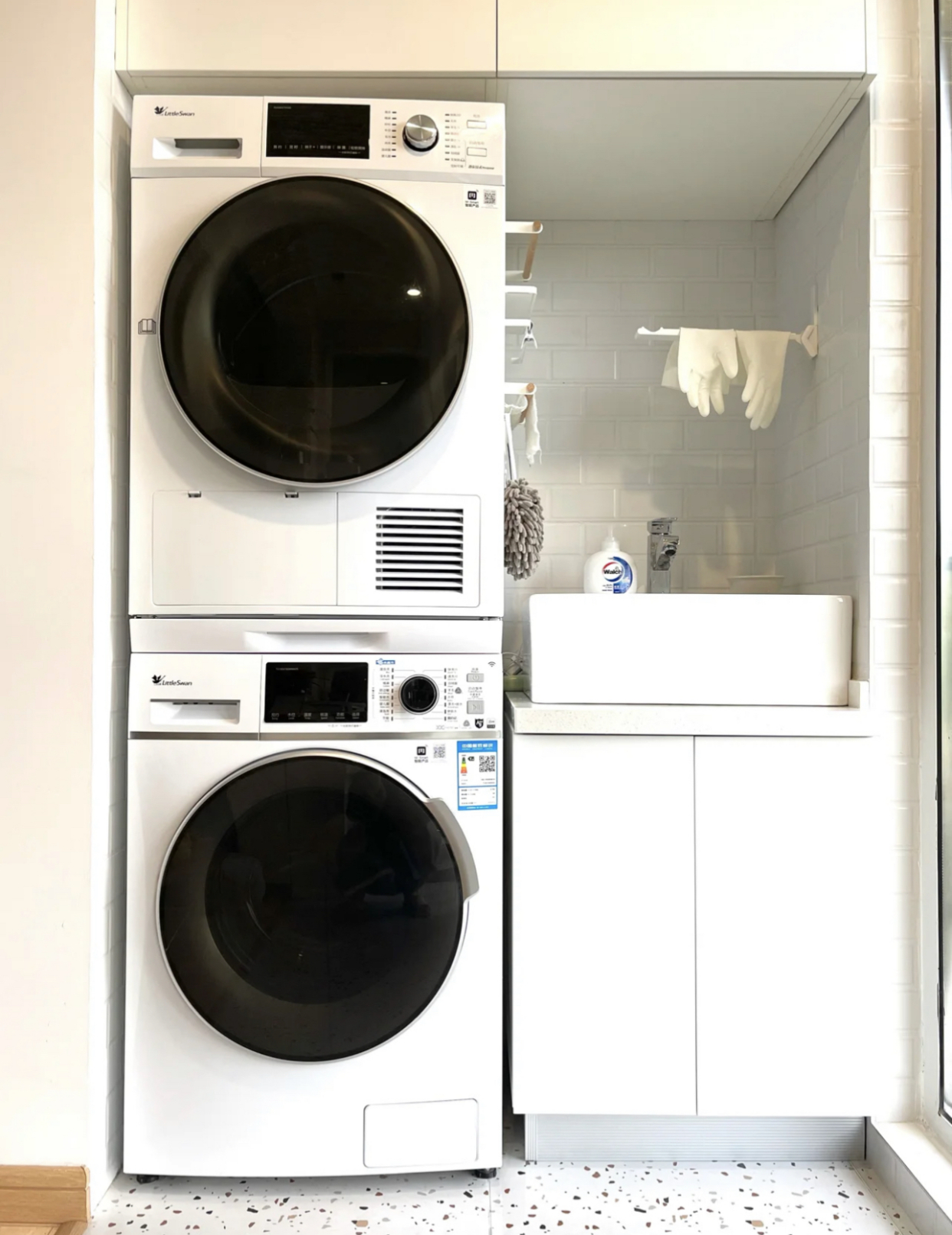 But the price, however, is much cheaper than offline, especially this washing and drying combination, which is at least 1/3 cheaper online than offline, which is understandable when you think about it, after all, there are people offline to explain, and the rent and electricity are also expensive.
The only thing is, there is a threshold for choosing online, and you have to compare and study the parameters yourself, which is relatively brain-dead, but there are also many professional reviews available online, so it's not a big deal when you think about how much money you can save.
3. Dryer wool ball

I've heard that putting wool balls in the dryer can shorten the drying time, so I went to supermarkets and small department stores and asked around, but I couldn't find any, and I still don't understand where to buy these kinds of small things offline.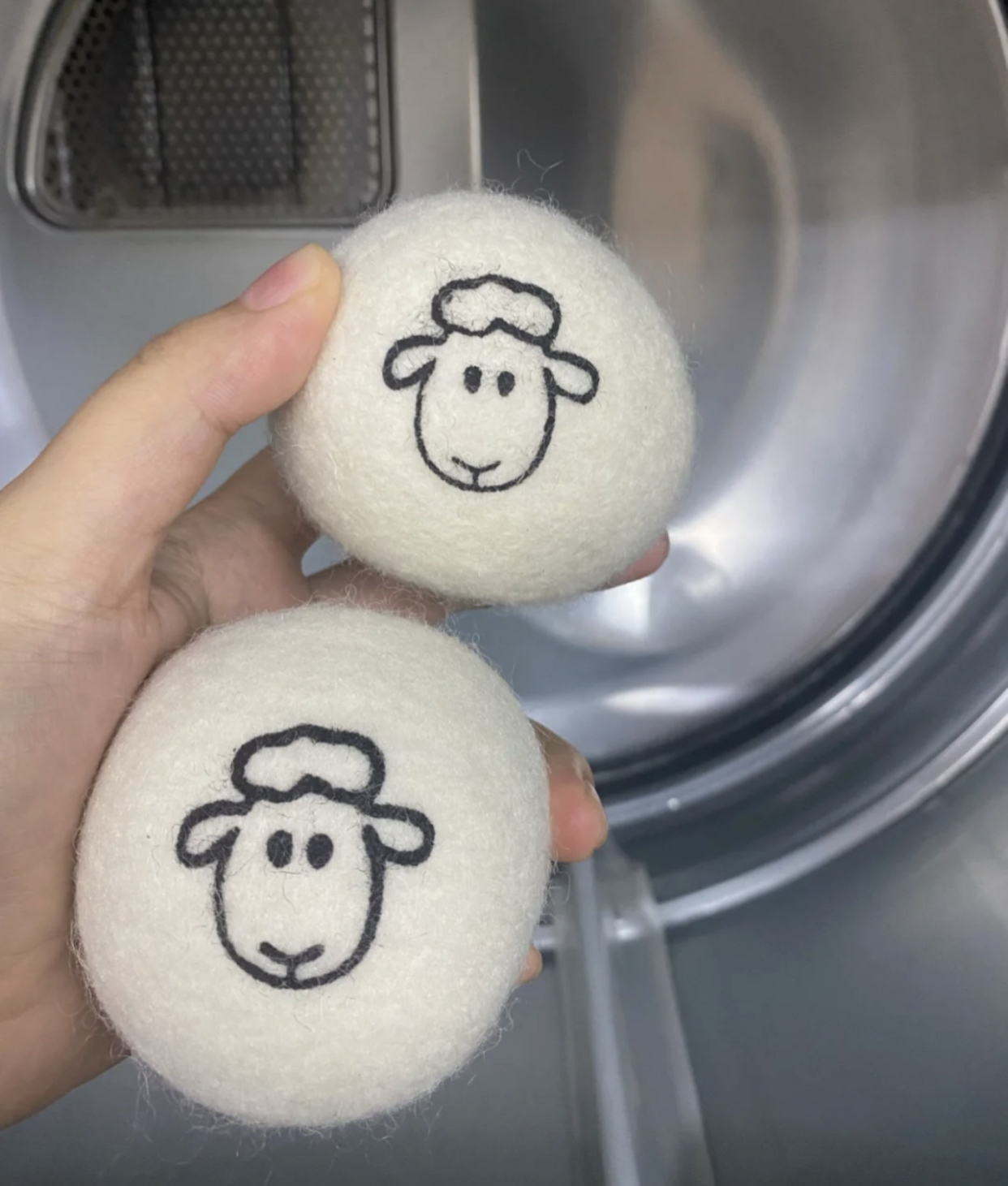 But online, it's much easier to just search for a wool ball, and you get a bunch of them, with all the usage and precautions clearly written.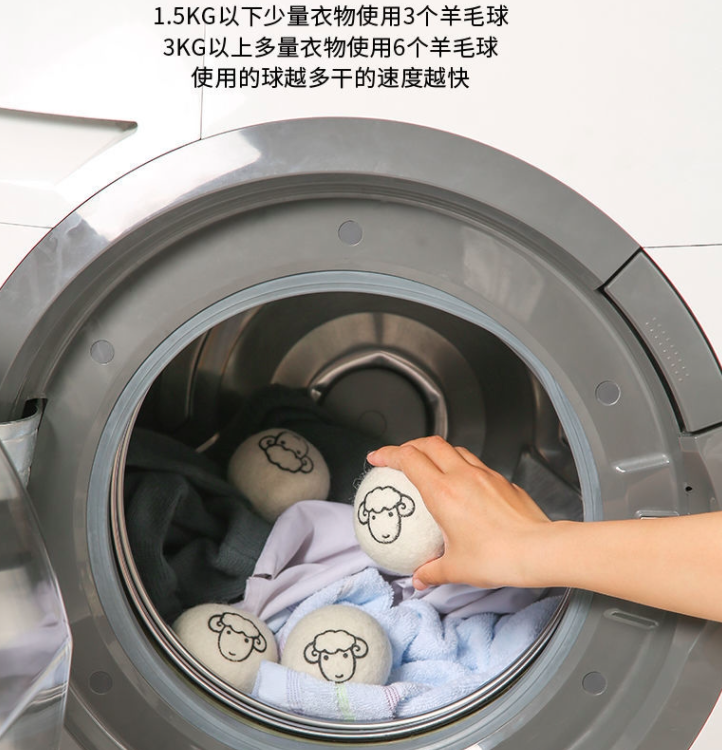 For $30 or so, you can have, for the next two or three years: power savings (1/3-1/4 of the time for different clothes), no micro-dampness in the dried clothes, anti-tangling, and many other great experiences.
4. Dirty laundry basket

Honestly, before I searched online, I thought a dirty clothes basket was the supermarket kind, a separate plastic basket.
But when I looked online, I realized that there are so many different kinds of dirty clothes baskets, such as wicker, folding, vintage, multi-layer, you name it, it has it.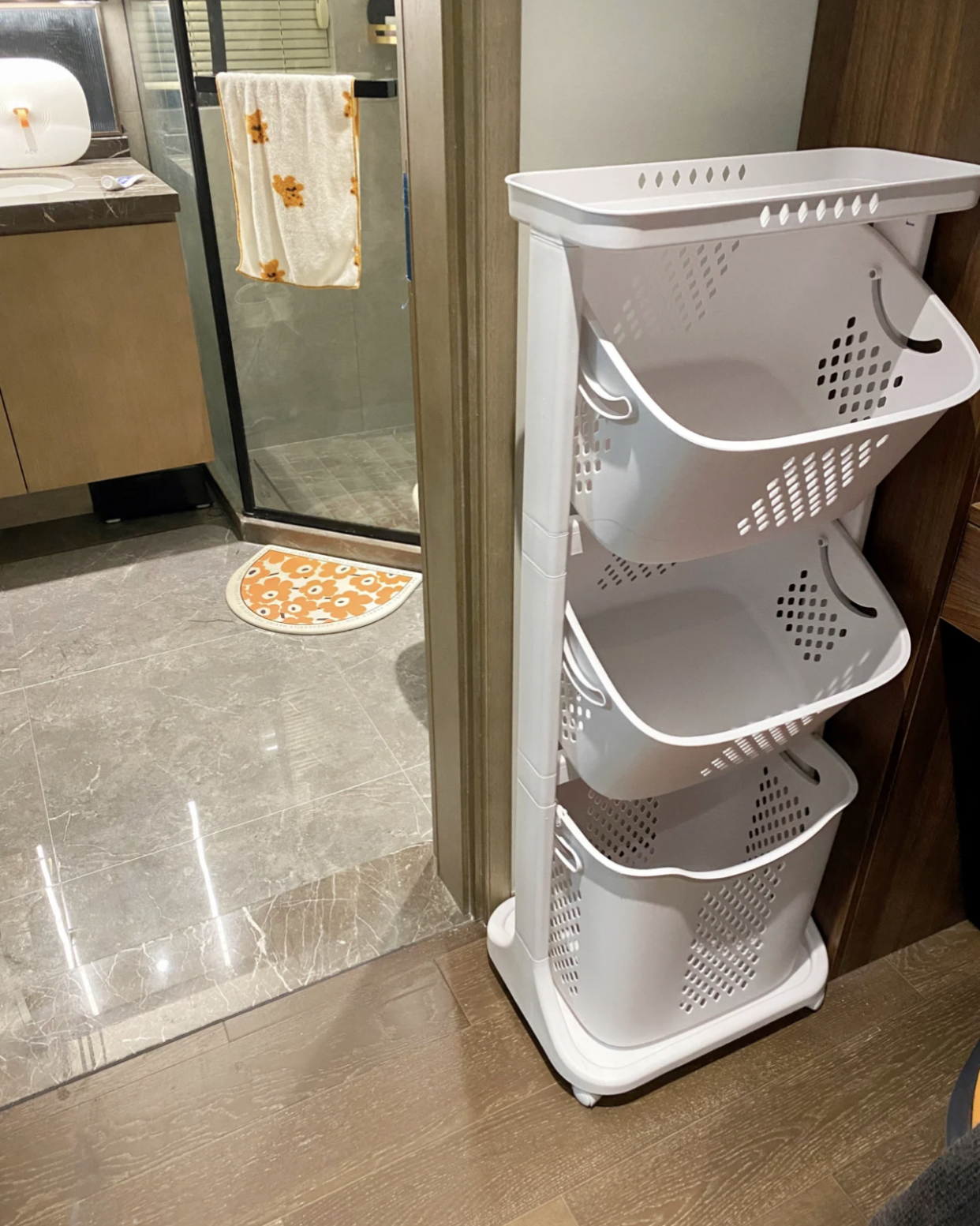 After comparing space efficiency, cost effectiveness and other aspects, I finally chose this multi-layer dirty laundry basket, with the top shelf, a total of four layers, so my family's dirty laundry can be separated, more clean and hygienic.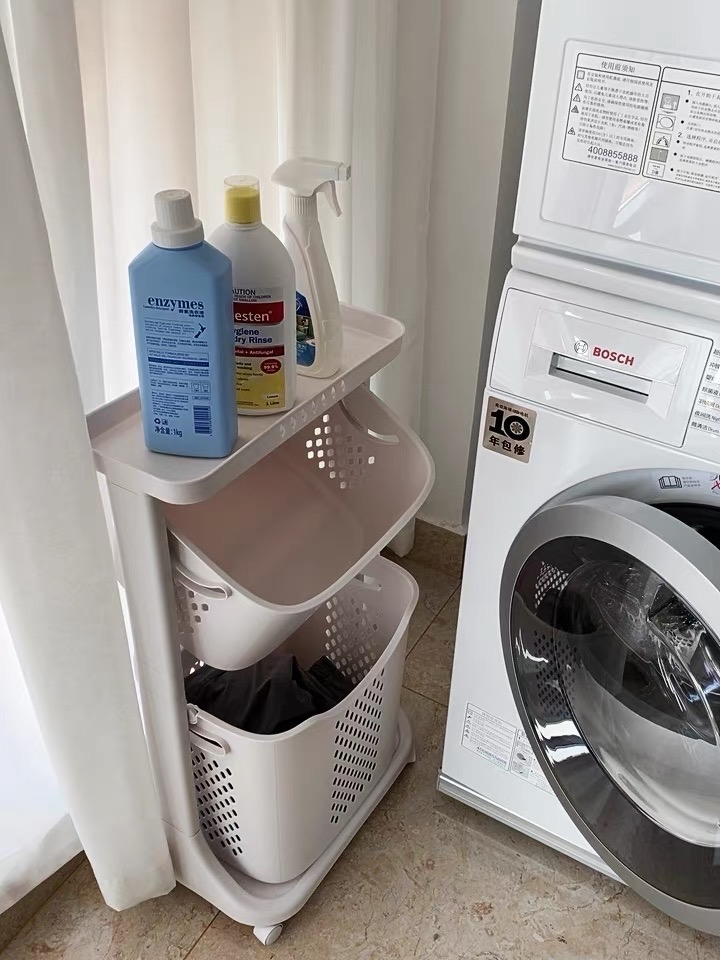 And the large basket at the bottom can be removed, and with its own pulley, it's easy to move around, so you can do whatever you want at home

of

with a touching price, not much more expensive than a single layer in an offline brick-and-mortar store.
5. Laundry tubs

If you want to put a laundry basin on your balcony and can't find a size you're happy with, you can go online and see if you can find what you want.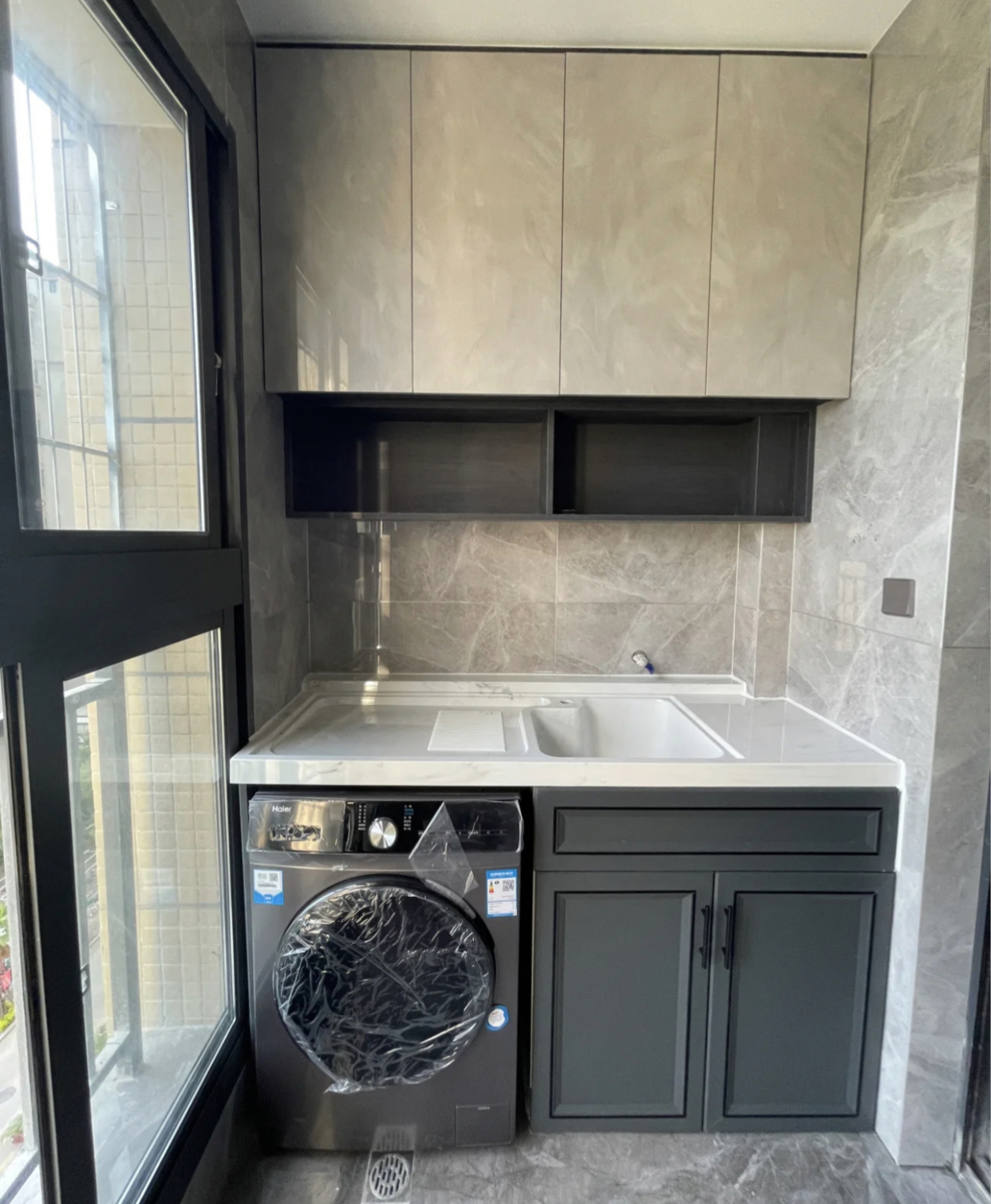 Not only can you customize the size and material (quartzite, ceramic, slate, etc.), but there are also many styles (with and without scrubbing plates, slanted slots, recessed slots, etc.), so it has everything you can think of.
The price is also much cheaper, like the one above with a scrub board + hand wash sink, which is more than a meter in size and would cost at least 2,000 to 3,000 offline, but you can get it for about a thousand online.
6. Laundry faucet

Go to the physical store to choose the faucet, most of the style of a few years ago, at most with a pull function, the style of ordinary, but also sold

of

Super expensive.
On the contrary, there are so many online, there is this multifunctional faucet with swing arm, and the swing arm and spout can rotate 360 degrees.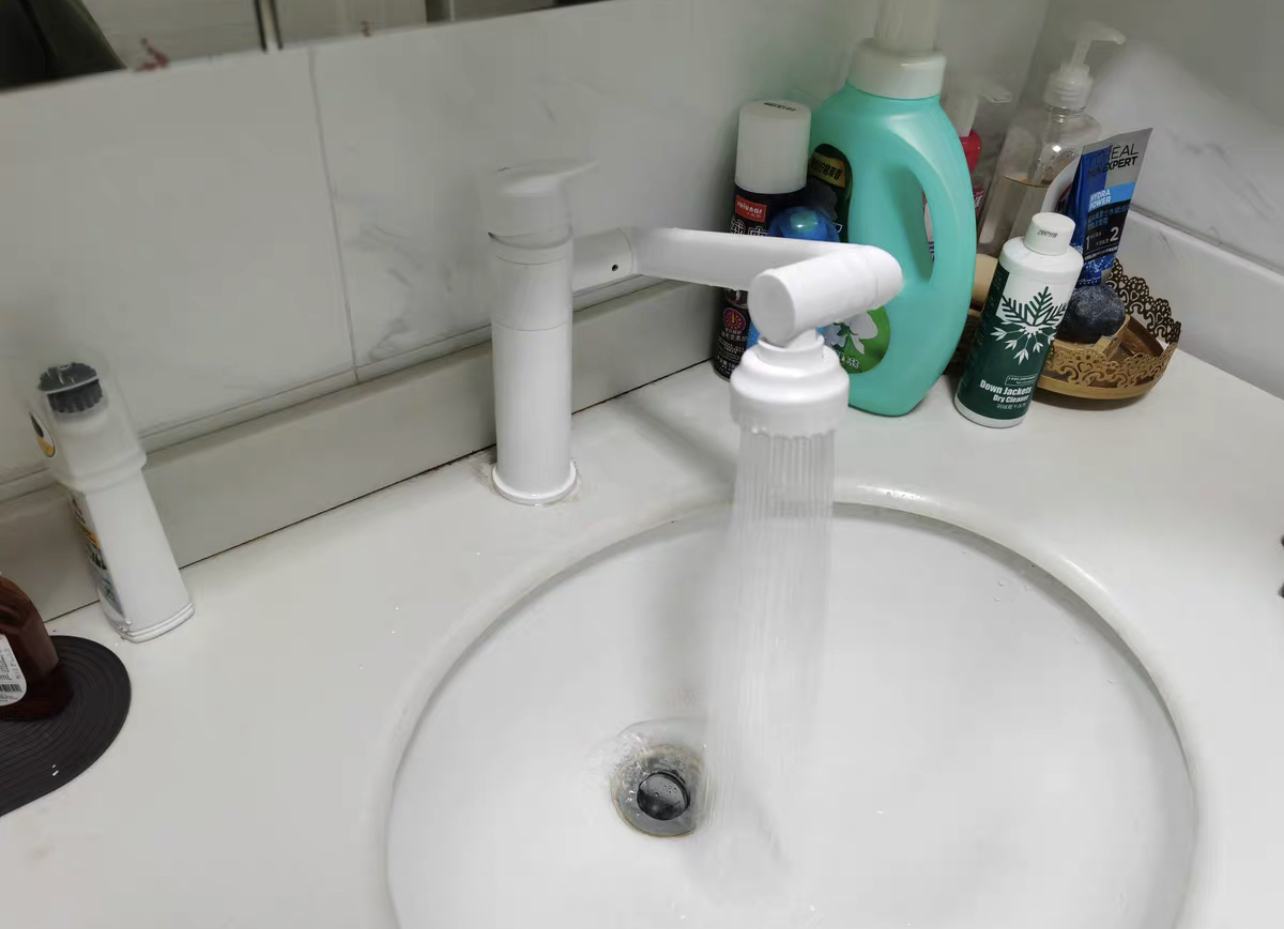 Adjust the arm at will to rinse the basin downward and wash your face, hair, and mouth upward.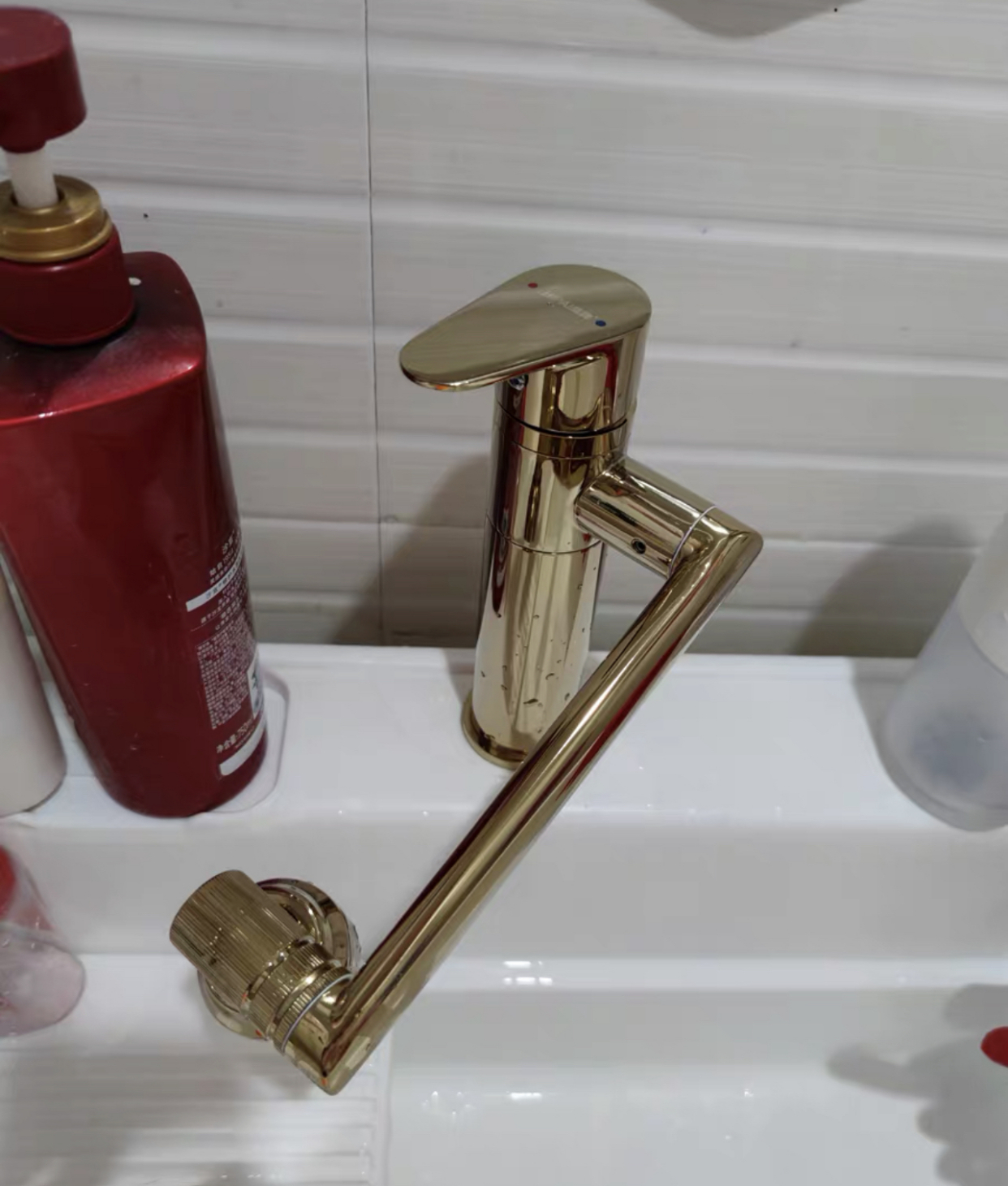 The water output is also diverse, with shower and water column modes available for a variety of daily cleaning needs.
These are my random picks. There are so many actual styles that if you are willing to put in the effort, you can always find one that fits your style.
7. Clothes drying rack

The kind of large drying racks offline are really practical for families with high drying needs, but very unfriendly for families with a dryer in the house who only want to dry a few clothes once in a while.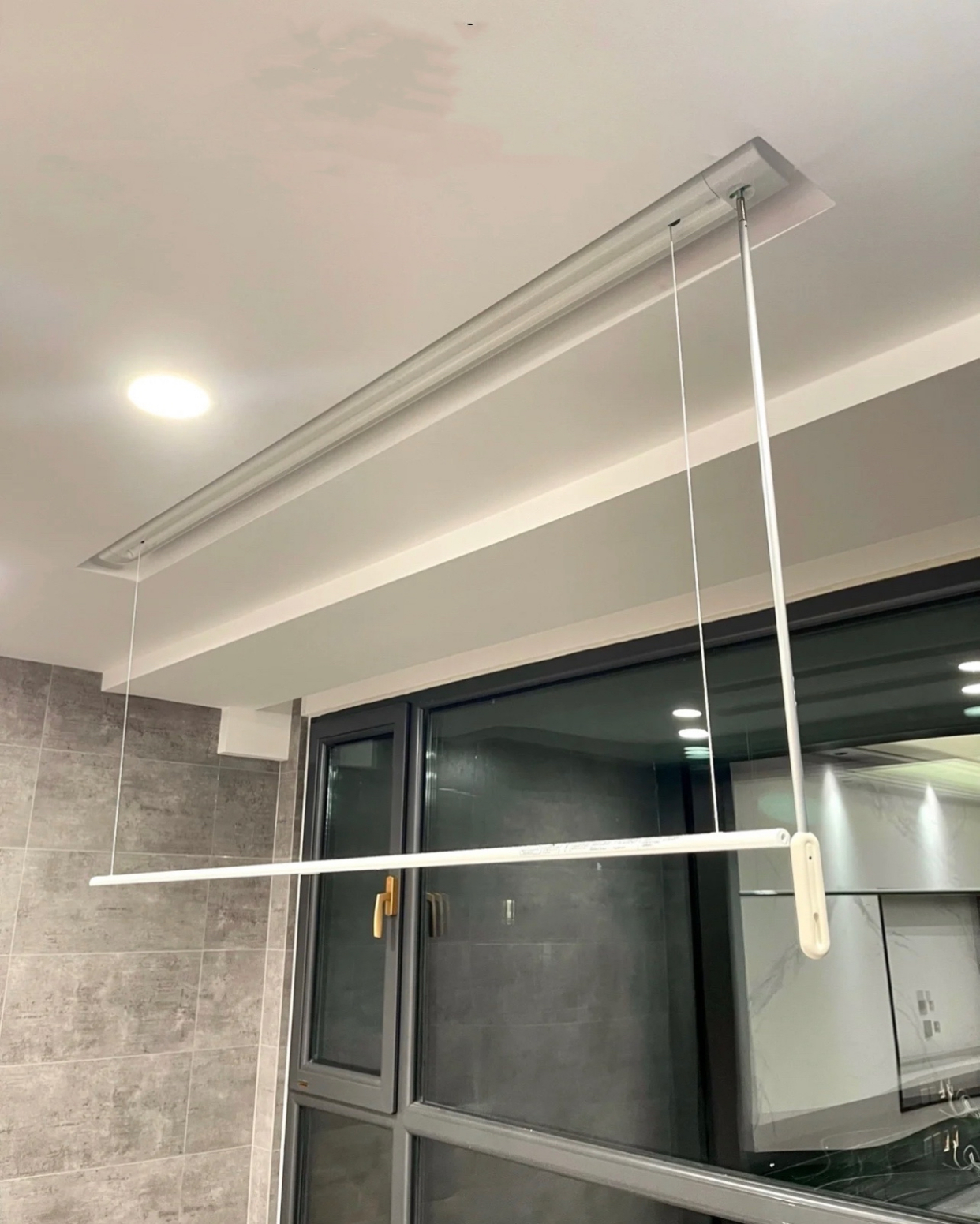 Please enter the description
Want to satisfy drying without taking up a lot of space on the balcony, then you have to go online to find this invisible drying rack.
For those on a budget, choose this imported liftable type, which can be put down when in use and put away when you're done, minimizing the impact of the rack on the balcony's value.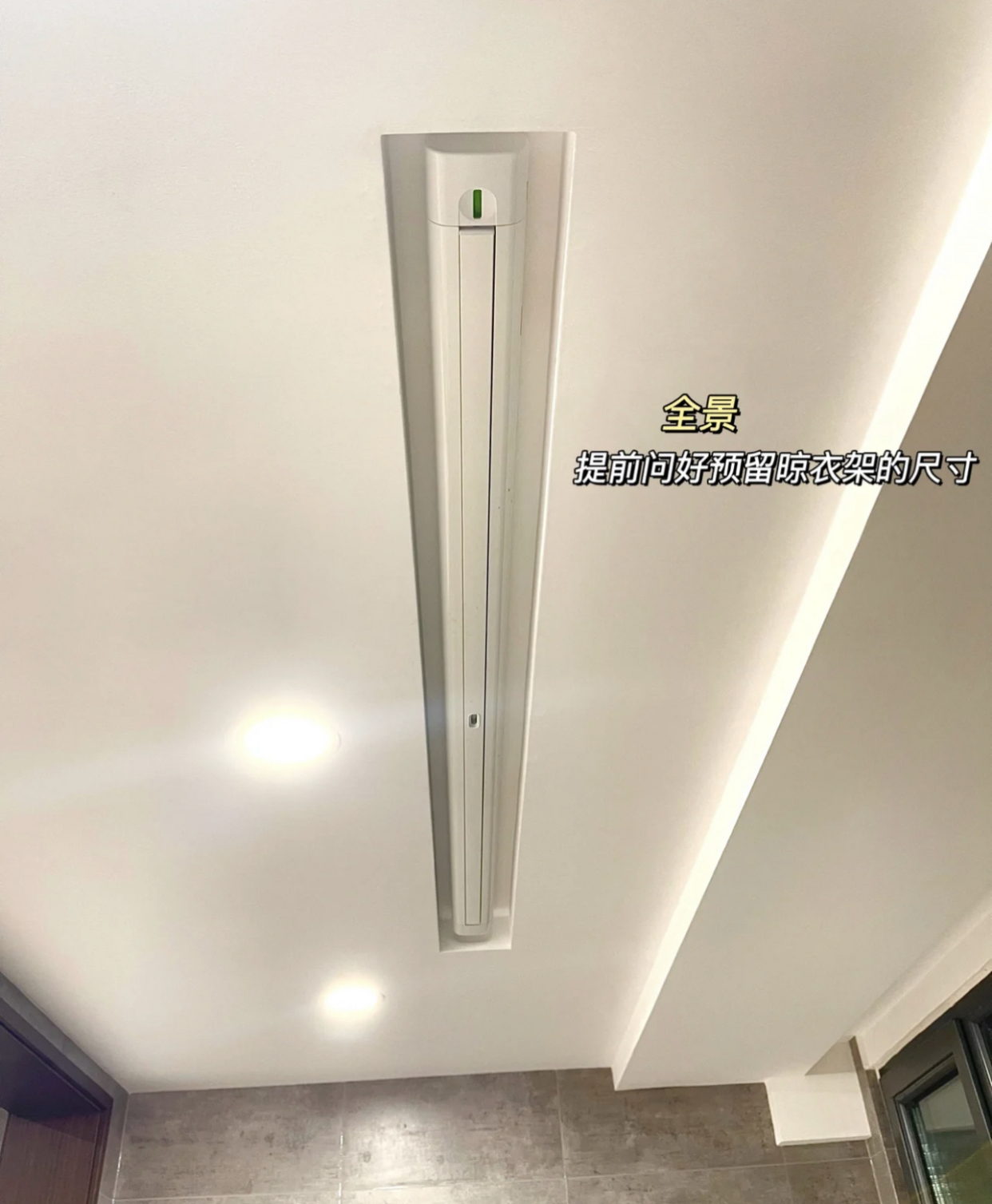 If you can reserve the recess size in the ceiling in advance, the drying rack will be almost invisible from the living room after you put it in everyday.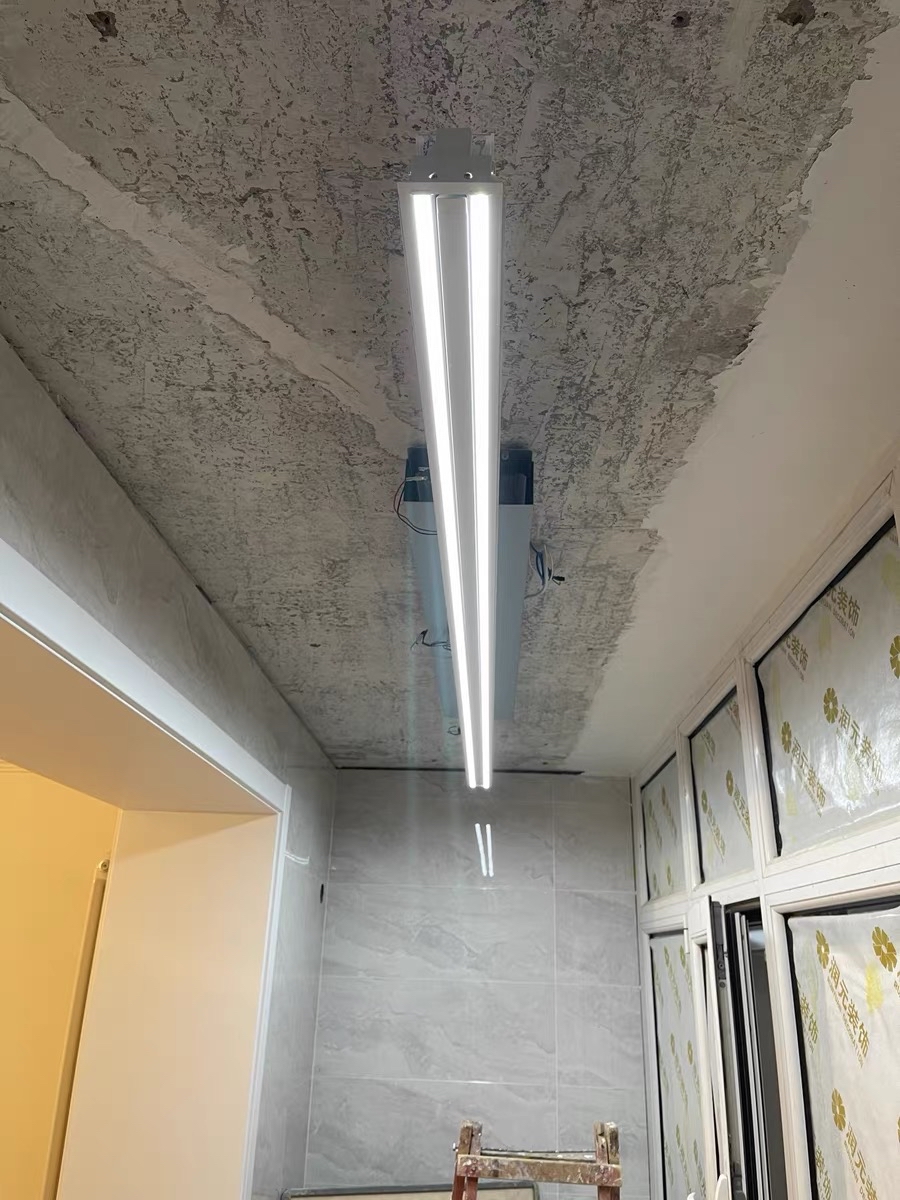 The above is really expensive, three to four thousand, the budget does not allow, you can also use this invisible clothesline, a few dozen can be done, after pulling the length of up to 4 meters or so, the daily small clothes at home is enough.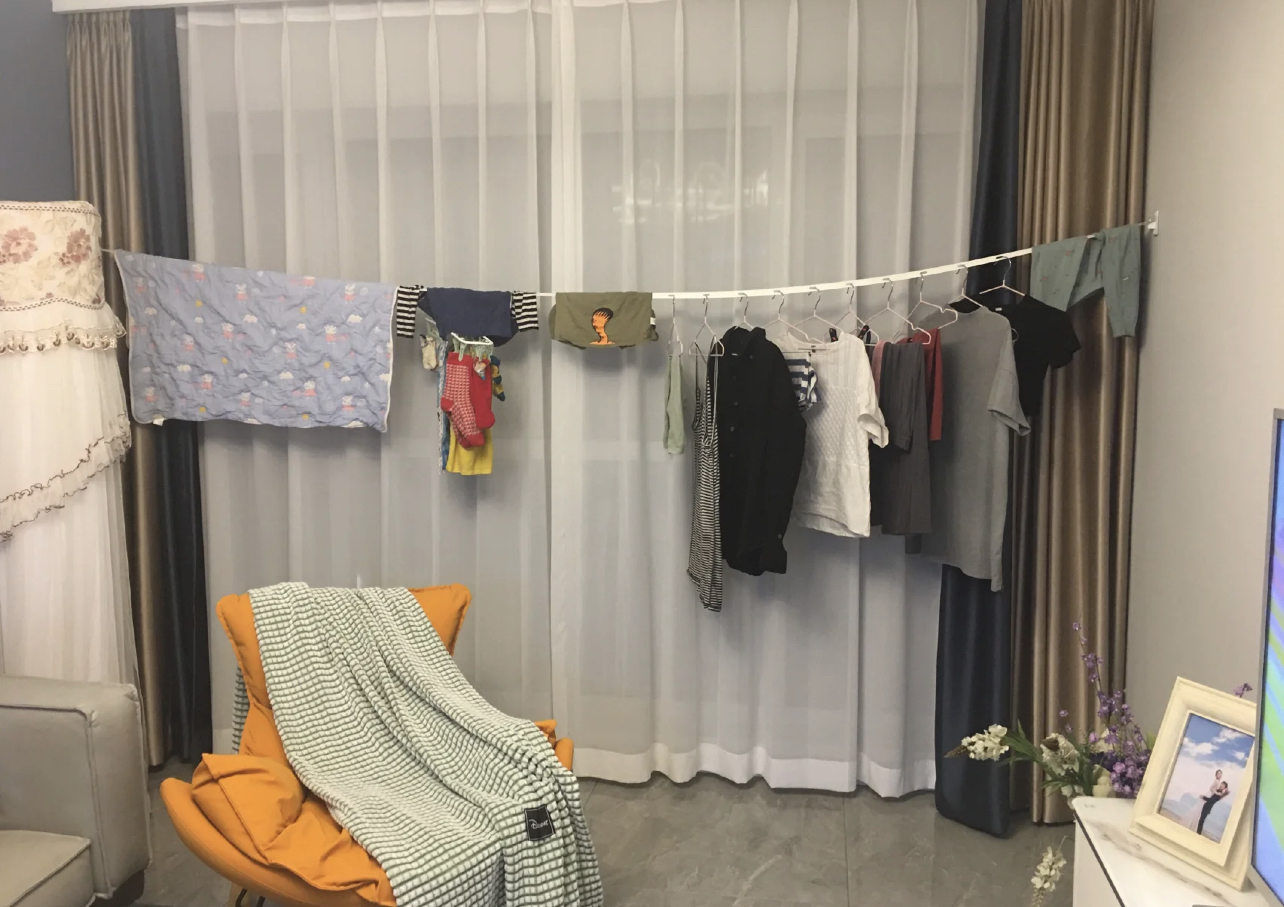 There are also thoughtful hanging holes in the middle to prevent clothes from piling up.
When you're done with it, the string can be tucked away in a box on the wall, so you won't notice it unless you look closely.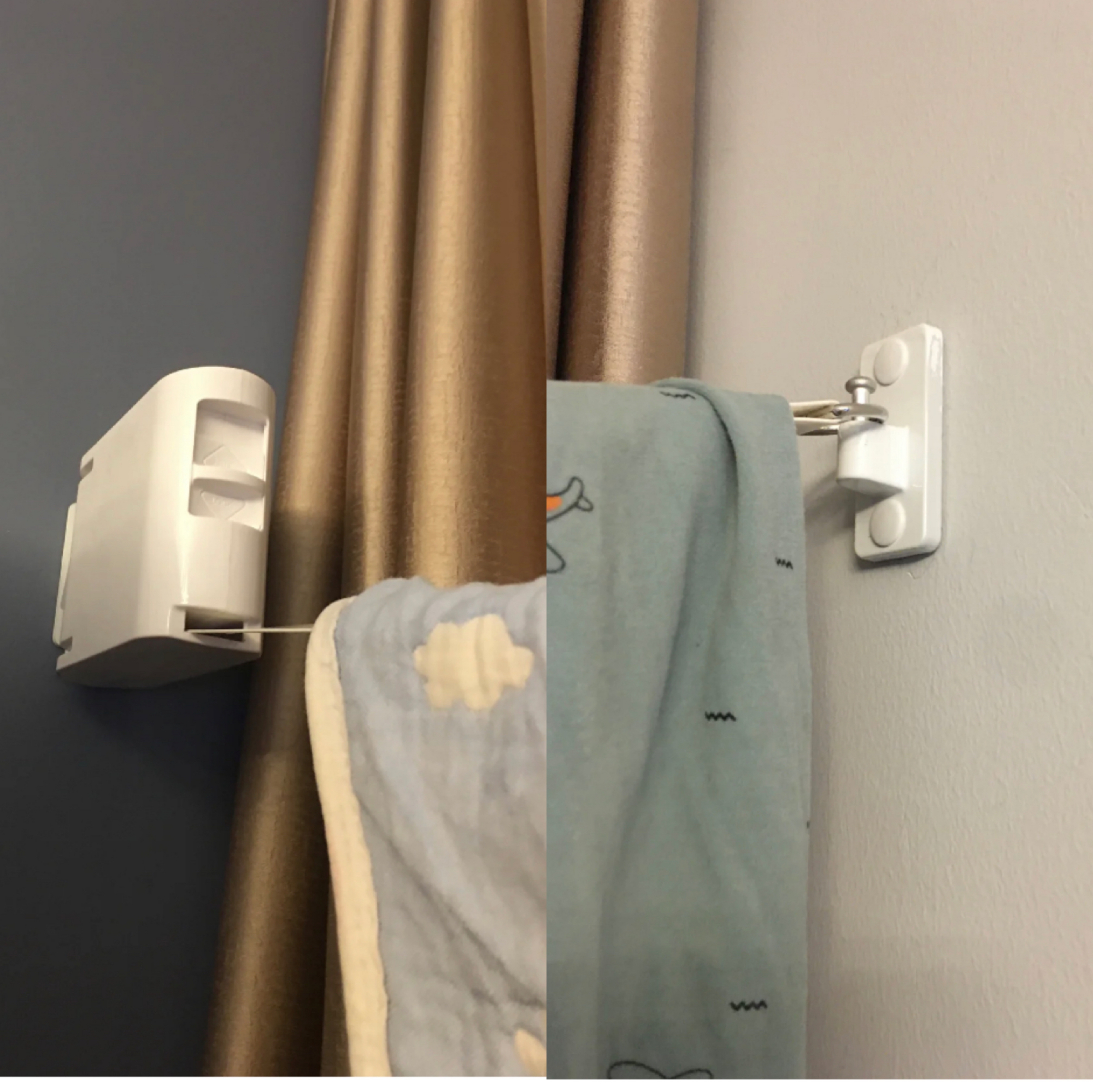 It's also very easy to install. It can be punched and taped, and it fits in minutes.
8. Casual tables and chairs

It's no exaggeration to say that at a friend's house, or looking at the sharing of online dwellers, any table and chairs that are slightly literary and good-looking are, unsurprisingly, purchased online.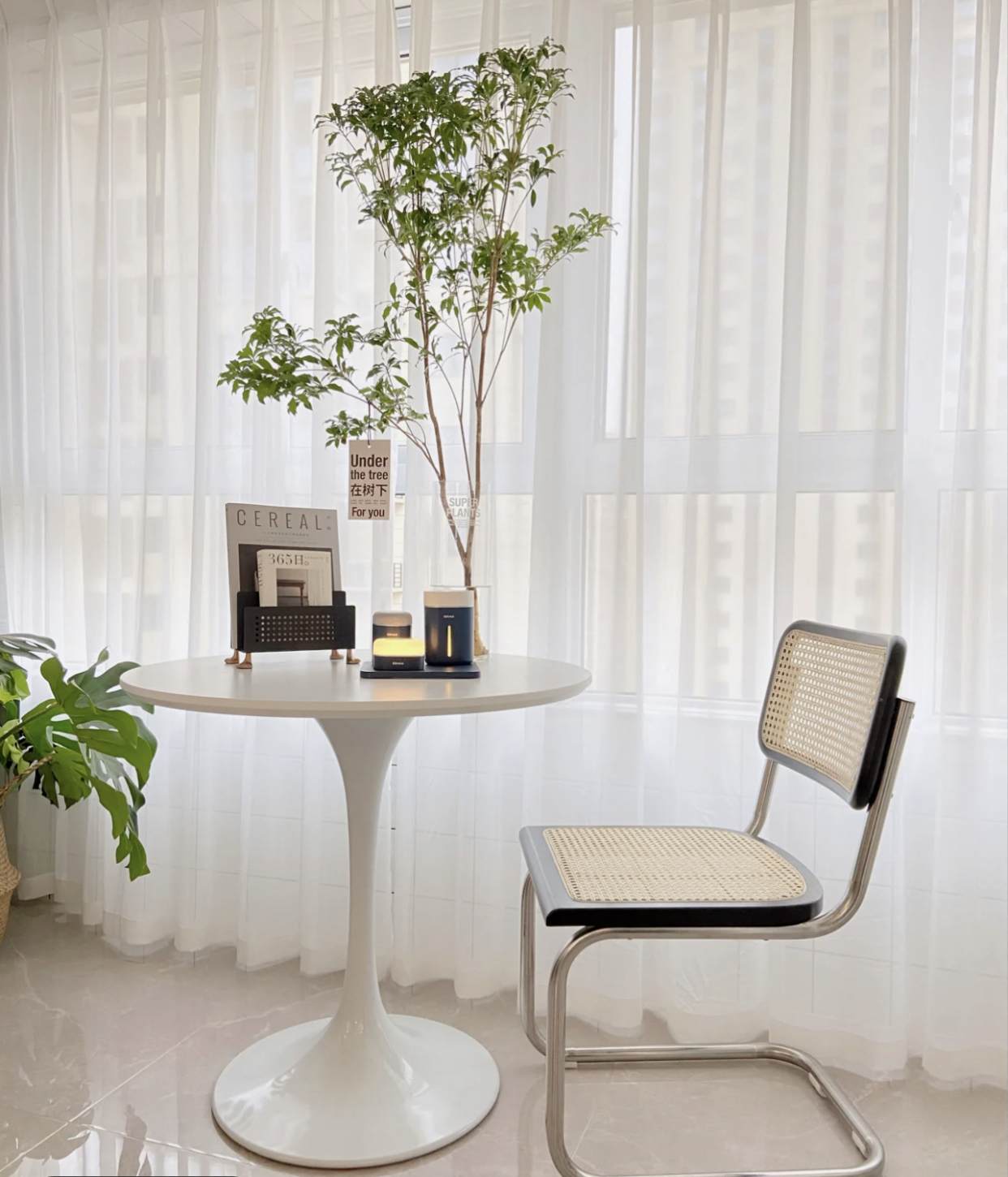 Simple ones like the one pictured above not only look good, but are hygienic and easy to take care of.
Or a lazy caterpillar sofa like the one below, which can be found in brick-and-mortar stores, but can't be moved home without a few thousand dollars, I'm afraid.
And online, you can get a very good quality one for a thousand or so, with more colors to choose from.
9. Balcony storage

Again, storage is the best thing to buy online, and you can find all kinds of styles and sizes online, but offline, there are hardly any that specialize in these products.
Like this cavity board, which you hardly ever see offline except at IKEA, which is significantly more expensive.
For a hundred or so dollars online, you can get the same quality, put it in a balcony cabinet, with some small organizers, you can hang all kinds of cleaning tools on it, and a professional housekeeping cabinet is created.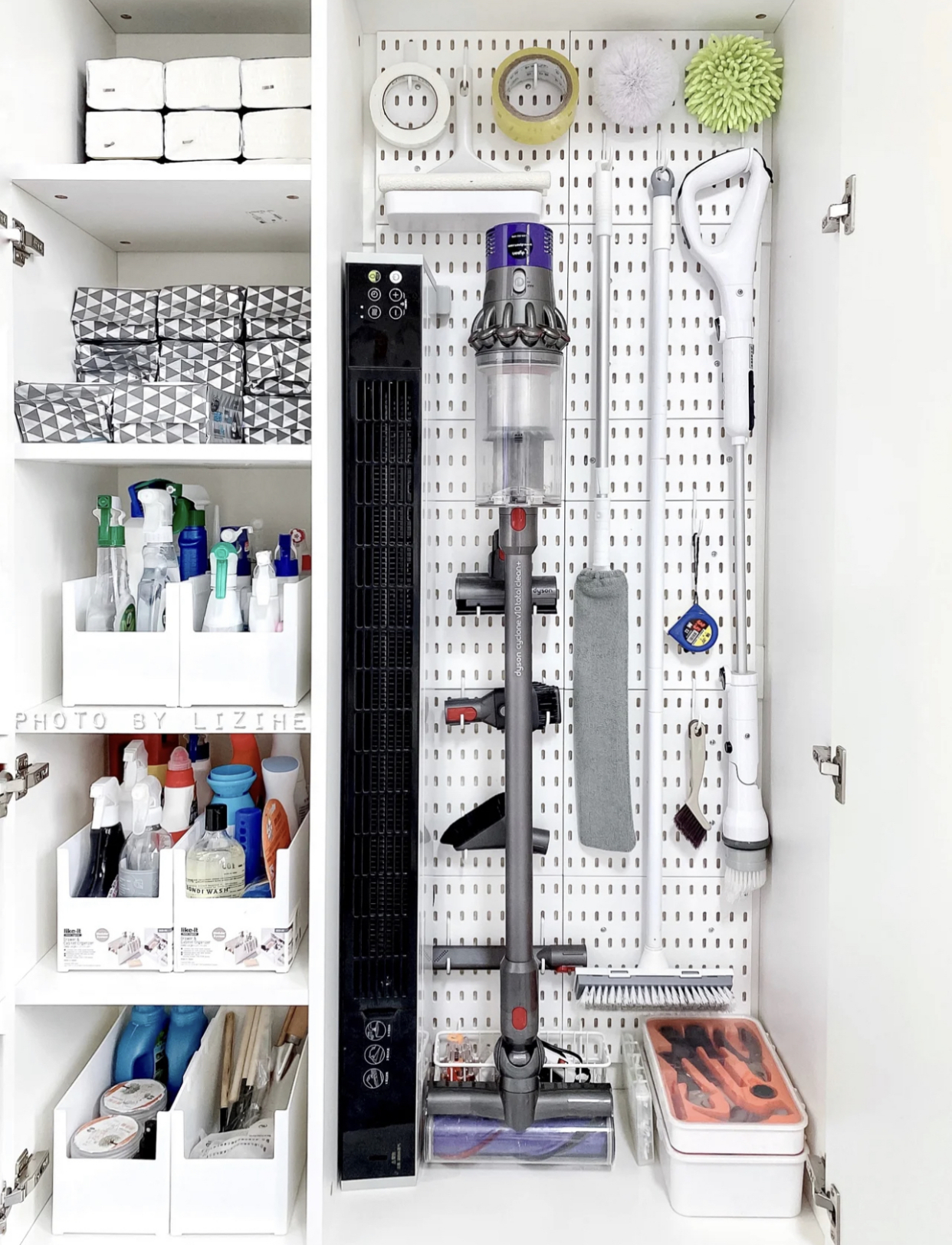 And the same goes for the organizer on the divider. A few individual pieces online will serve to expand the storage space and improve the tidiness.
10, running holes anti-mosquito stickers

Even if you see something like this in an offline store and no one explains it, you'll probably miss it because you don't know what it's for.
But online, once you find it, the product detail page will say

of

clearly, and it's clear what it does and how it works.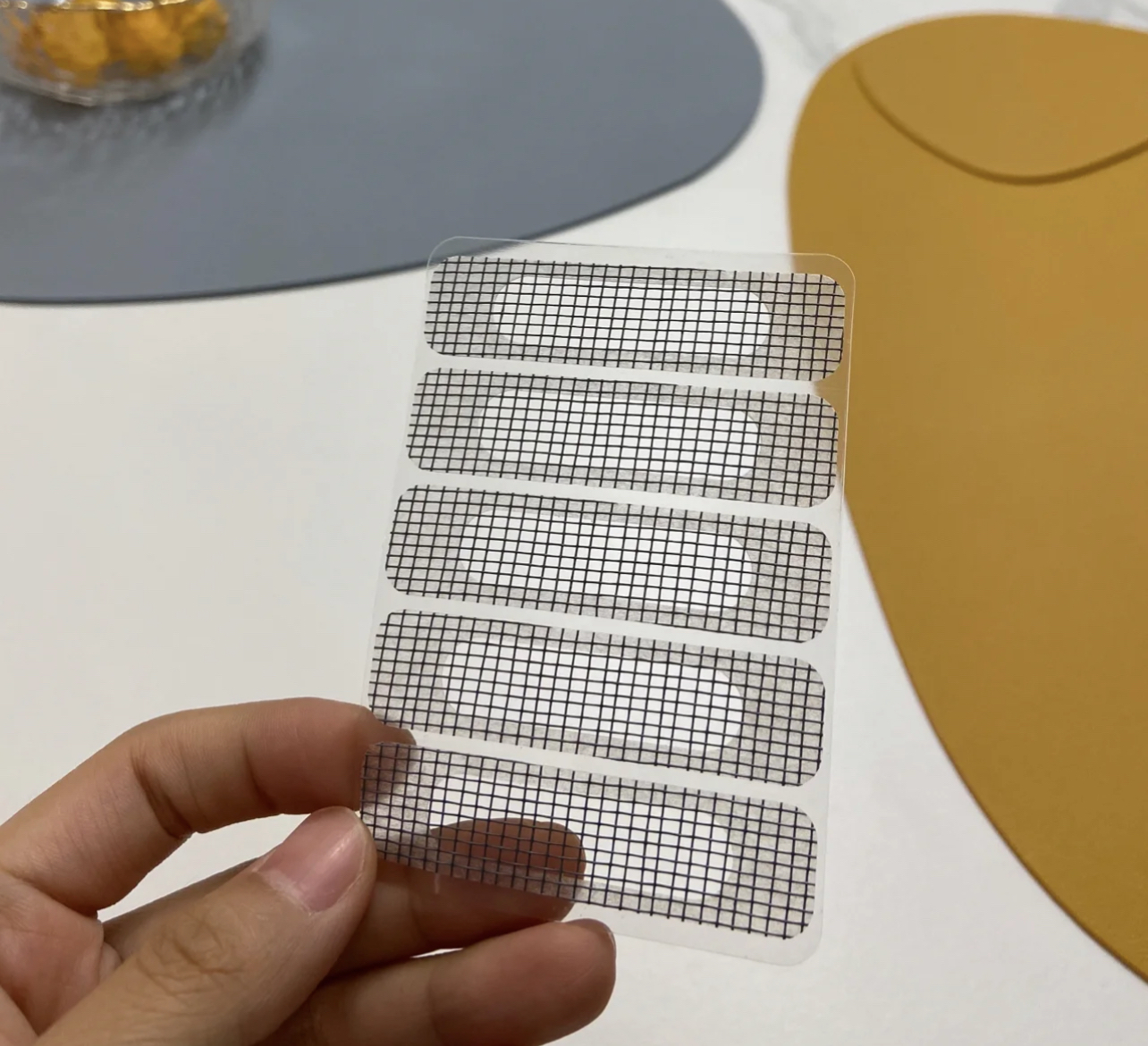 Please enter the description
It is a running water hole anti-mosquito sticker that can be attached to the overflow hole of the window to act as a barrier to mosquitoes without affecting the drainage.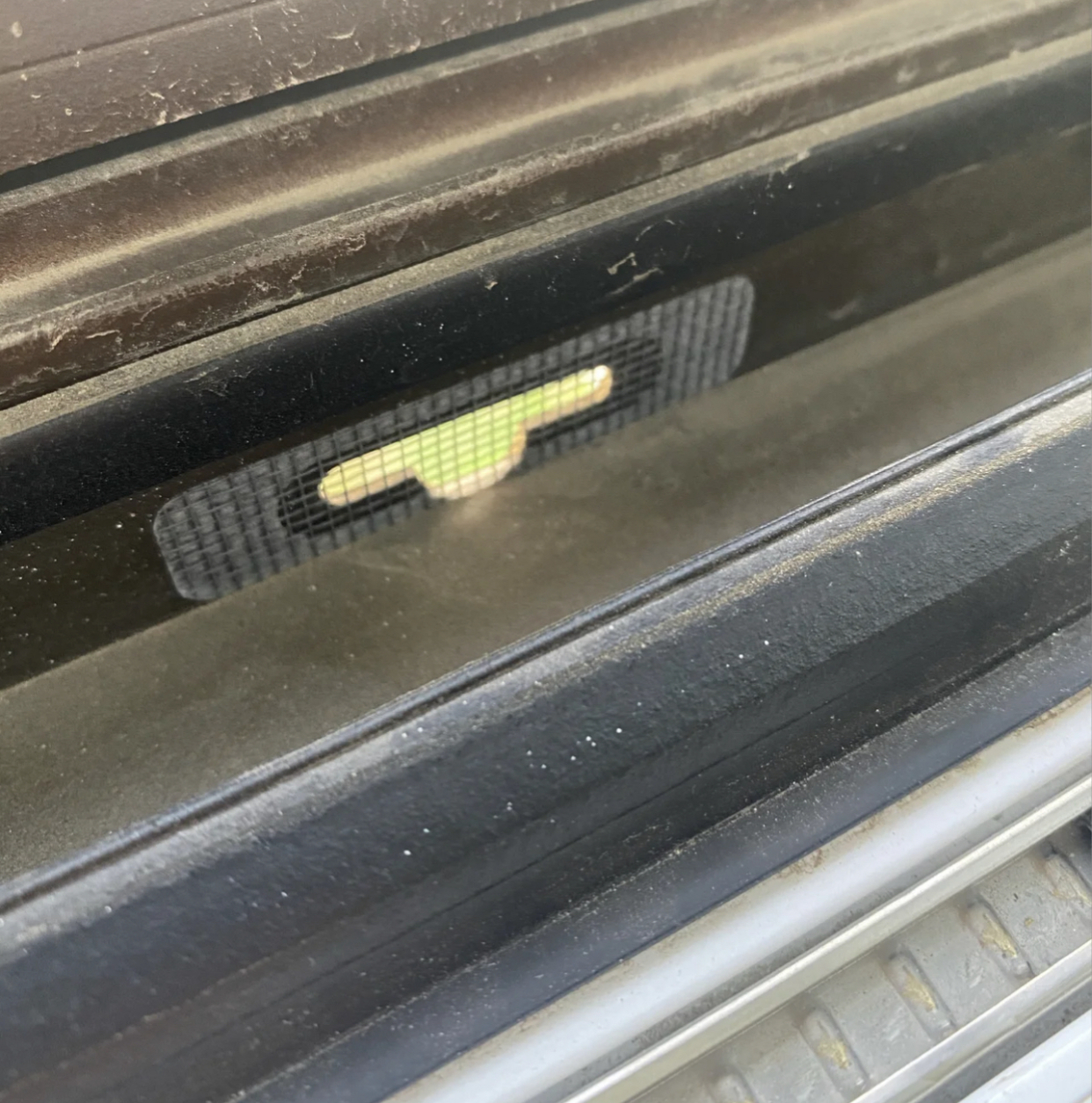 Please enter the description
If the screen is broken, it can also be used as a screen patch, stick it on, strong and waterproof, save the trouble to replace the screen, the price is also super cheap, a dozen to buy a dozen.
I have to say, the internet is really powerful.